Haircots verts: French green beans.
French, Asian... Fraisian? Sure.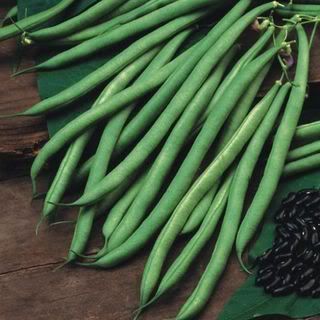 Not my photo, but this is what they look like before being cooked!
So haircots verts are those little skinny baby green beans. I'd actually never cooked green beans before, but I saw them at New Leaf and couldn't resist. I can't really provide a legit recipe because I was just playing around, but I just had to share because they were delicious!
1.
Cut the dry ends off of the beans.
2.
Start out with a cold pan and cold oil. Sauté one clove of garlic on medium-high heat until golden.
3.
Add green beans. Cook in the garlic oil for about 5 minutes.
4.
Add red chile flakes, soy sauce, a little water, and some honey. Whatever you think will taste right.
5.
Put the lid on and let steam on medium heat until they're almost cooked through (about 5 minutes).
6.
Take the lid off, add about 1/2 tbsp of brown sugar, and keep cooking on high it until the glaze thickens.
This is more of a method than a recipe. To make it simple, just sautee them on high, steam them in a lot of flavor, then crank up the heat again. The Result: sweet, salty, spicy Frasian goodness.